If you're new to gardening and want to find ways to add more homegrown produce to your family's diet, there is no better (and easier!) place to start than with shallow root vegetables.
There are a number of vegetables ideal for smaller gardens, which can be especially important in urban gardening with limited space. Even if all you have to work with is a tiny yard or even an apartment balcony, you can grow some delicious vegetables in a compact garden bed. 
Vegetables with shallow roots do not require as much growing space, and they are easy enough, even for novices, to plant and harvest.
Shallow Root Vegetables
Lettuce
Kale
Onions
Radishes
Broccoli
Spinach
Garlic
Shallow Root Vegetable Tips
There are a few important things to know about shallow rooted plants before you plan your own bed or container garden.
Shallow root vegetables can be grown in less than 8 inches of soil depth, so keep that measurement in mind as you buy (or DIY) garden beds or containers.
While a small garden bed is ideal, you can grow shallow root vegetables in a few small planting containers if your outdoor space is limited.
You will need plenty of water and plenty of sun! These veggies thrive in full sunlight, so be sure to position your garden beds or containers where the light is plentiful, but you will also need to keep them thoroughly watered as the sun will quickly dry out that top layer of potting soil where the shallow roots are located.
The Salad Toss Up: Consider Your Options
Much of the produce you will grow in your shallow root vegetable garden will lend itself to fresh summer salads, so think about your favorite types of salads as you map out your containers. 
An overflow of arugula might be one salad lover's dream, but if this flavorful green is too much for your iceberg lettuce-loving palate, you might want to pass on planting it and opt for other items you will use more often.
Shallow root vegetables, when planted in nutrient-rich soil and watered well, will grow quickly. If you don't want to see your healthy and homegrown produce put to waste, be sure you plant what your family will consume regularly (or plan to share it with friends and neighbors!)
7 of Our Favorite Shallow Root Vegetables
Plant any of these shallow root vegetables with ease and enjoy a bountiful harvest of nutritious and homegrown foods your family will enjoy. 
1. Lettuce
Rather than picking over a grocery selection of bagged lettuces and leafy greens that look limp, soggy, and brown, grow your own lettuce in a backyard garden for the freshest salads and sandwich toppers. 
You can plant new seeds every two weeks, starting in early spring, and be sure to position them around five inches apart. If you cut the outer lettuce leaves, the center of the vegetable will continue to grow.
A word to the wise: water lettuce gently. The shallow root can be exposed inadvertently if your hose is too forceful.
2. Kale
Kale is really having its moment in the sun, and you can enjoy homegrown kale in your salads, soups, and even as "chips" with minimal effort in a small garden. This leafy green grows best in fall and spring and does not produce huge leaves; however, you should still space out the seeds to stimulate larger leaf growth. 
Baby kale can tolerate full sun exposure for 4 to 6 hours daily. (Helpful hint for parents: "sneak" kale into smoothies for an unexpected boost of nutrition!)
3. Onions
Onions are the perfect staple crop to have on hand and can be planted in spring. Best of all, they take up very little space, with seeds placed only two inches apart. They will usually be ready to harvest in less than three months. 
If you find yourself with more onions than you can eat, freeze them to use later in soups and stews in the fall and winter months. Green onions are also ready to harvest quickly and provide a great flavor boost for various dishes.
4. Radishes
When it comes to shallow root vegetables, nothing beats a radish! They can thrive and grow in less than four inches of soil depth (as long as they get plenty of sun). Plant your radishes in later summer or early fall, and you can harvest them within one to three months.
5. Broccoli
One of the most popular shallow root vegetables for your garden and plate is broccoli. However, they do require a fair amount of spacing (15 inches apart), so this may be a consideration for those with space limits or smaller container gardening. Broccoli can be planted in the winter months for a spring harvest or in summer for a fall harvest.
6. Spinach
One of the hardiest shallow root vegetables, spinach can thrive in cooler temperatures and many climates; it can be grown year-round. The quick harvest time (less than two months) also makes it a great choice for a continuous supply of an iron-rich vegetable that is incredibly versatile. Full sun is fine for spinach as long as the temperature will not exceed 80 degrees.
7. Garlic
Lastly, garlic is a favorite in container gardening as a staple for any kitchen. Many people forget garlic is actually a vegetable! It can be a great addition to your smaller garden spaces and can be grown in shallow soil. The one downside of garlic is the harvest time: you will wait 8 or 9 months before you can harvest a full head of garlic. 
From the Garden to Your Plate: The Benefits of Homegrown Produce
Friends planting on rooftop garden
There are so many benefits to shallow root gardening: you will have fresh and inexpensive produce on hand to provide nutritious meals for your family. By planting your own vegetables, you will cut down on time and money spent in grocery stores and the waste associated with plastic packaging. 
You will also have more control over what touches your food (such as pesticides) and may even be inspired to try different types of cuisine as you can grow everything from Asian greens to pole beans in your backyard vegetable garden.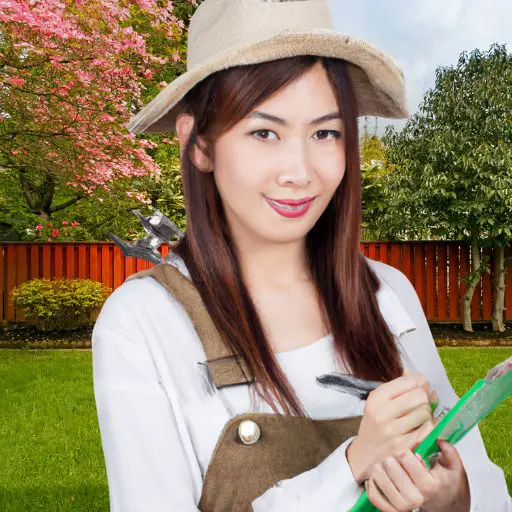 For 15 years, Hellen James has worked in the gardening industry as an expert and landscape designer. During her career, she has worked for a variety of businesses that specialize in landscaping and gardening from small firms to large corporations.